Richard Clem Continuing Legal Education

CLE By the Lake 2014
Up to 9 Minnesota credits, only $139
Completely Satisfies Minnesota Ethics and Bias Requirement
Wednesday, June 18, 2014
Space is available for this program, and pre-registration is not required. You may pay and register at the door. If you don't need the full 9 credits, feel free to arrive at any time. If you're attending only part of the program, the fee is only $25 per credit.
Wednesday, June 18, 2014, 10:00 AM - 8:00 PM

Community Meeting Room
Lower Level, Como Lakeside Pavilion
1360 North Lexington Parkway
St. Paul, Minnesota 55103
CLE credit has been applied for/approved as follows:
Minnesota: 9 credits approved, including 4 ethics and 2 elimination of bias. (Minnesota Event Code 192577).
Wisconsin: 10.5 credits applied for, including 3 ethics and professional responsibility.
Iowa: 8 credits approved, including 4 ethics. (Iowa Activity Numbers 146951) (The final hour is not being offered for Iowa credit, and the Iowa program concludes at 7:00 PM.)
Indiana: CLE credit applied for upon request.
Other states: Attorneys in many states have used my programs for credit. Please contact me for any assistance in applying for credit.
Schedule

9:45 Registration
10:15 Opening Remarks
10:20 Ethics Refresher, Part 1 (Ethics)
11:20 Break
11:25 Ethics Refresher, Part 2 (Ethics)
12:25 Break
12:30 Discharging Taxes in Chapter 7
1:30 Break
1:35 Elimination of Bias, Part 1 (Bias)
2:35 Break
2:40 Elimination of Bias, Part 2 (Bias)
3:40 Break
3:45 Chapter 13 and the Foreclosure Process
4:45 Break
4:50 Ethics Refresher, Part 3 (Ethics)
5:50 Break
5:55 Ethics Refresher, Part 4 (Ethics)
6:55 Break
7:00 Early Minnesota Legal History (Video Replay)
8:00 Closing Remarks

Program Description

Ethics Refresher. This will be a comprehensive review of the Rules of Professional Conduct for attorneys in Minnesota, Wisconsin, and Iowa. All three states have adopted substantially similar rules governing lawyers, and this course will review the rules as adopted in all three states. Where the rules differ, we will go over the differences. Seeing these differences is useful for the practitioner in that particular state, but also gives insight into the meaning of the rule in other states. And since the same model rules serve as the basis for most states' rules, this course will provide practical guidance for attorneys in most U.S. jurisdictions. Many lawyers review the Rules in their entirety only once, and that is before they take the Multistate Professional Responsibility Exam in law school. But the rules change over the years and decades, and some of the finer points might be forgotten. Therefore, this course will serve as a useful refresher for the practitioner to avoid ethical pitfalls. Live lecture by Richard Clem, four hours. A copy of the course materials is available for download at this link.

Elimination of Bias. We'll start by looking at the rules governing bias within the legal profession, which is a subject covered by both the General Rules of Practice and the Rules of Professional Conduct. We will then see how well we are collectively doing as a profession and legal system in abiding by those rules. We will do so through the eyes of participants at a series of community dialogues at which community members were asked to describe their experiences and discuss ideas for advancing racial equality and fairness in the courts. All participants are welcome to share their insights. e w discuss the special issues of immigrant and refugee parents whose children interact with the judicial system. We will discuss actual and perceived racial profiling. We will discuss the unintended immigration consequences of state court actions. Finally, we will discuss how the system can better reach out to communities of color, both as a system, and as individual attorneys. Live lecture by Richard Clem, two hours. The course materials for this portion of the program are available at the following links: PDF format. Plain text (better for viewing on phone or e-reader.

DISCHARGING TAXES IN A CHAPTER 7 CASE INSOLVENCY AND DEBT FORGIVENESS TAX ISSUES IN A CHAPTER 7 CASE. This course covers the ability to discharge taxes in a chapter 7 case in the chapter 7 process. What are the rules? What taxes can be discharged? What about debt forgiveness and when is forgiven debt taxed? And, if you are actively engaged in bankruptcy practice, beware! Should your client elect a short tax year? Live lecture by Mitchell Hadler, One Hour.

CHAPTER 13 AND THE FORECLOSURE PROCESS. This course covers the utilization of a chapter 13 case filing to stop foreclosures. Eligibility for chapter 13, coordination with the foreclosure process, notifications and likelihood of plan confirmation will be covered. Comparison of chapter 13 to chapter 11 will be discussed. Live lecture by Mitchell Hadler, One Hour.

Early Minnesota Legal History. Lawyers generally don't think of themselves as historians, but we frequently do the work of historians. We seek out historical events (which we call "precedents") and try to apply these historical lessons to current situations. Minnesota's legal history has a long pedigree, dating back to the Northwest Ordinance of 1787. These antecedents give our laws a "chain of title" that is sometimes ignored. Some of the historical antecedents we'll look at are merely interesting "old cases" with little practical application. But others come under the heading of "venerable precedents", which can sometimes make an argument more compelling. And in a few cases, the law as it existed prior to statehood was arguably enshrined into the state constitution, in which case it takes on special significance. Video Replay (originally presented May 22, 2012), one hour. Course materials for this portion of the program are available at this link.
Elimination of Bias Learning Goals: Each elimination of bias program will run over sixty continuous minutes, will relate directly to the practice of law, and is designed to meet the first and third learning goals for elimination of bias courses:

1. To educate lawyers about the elimination of bias or prejudice in the legal profession, in the practice of law, and/or in the administration of justice; ...

3. To educate lawyers about the problems identified in the Supreme Court's Race Bias and Gender Fairness Task Force Reports, as well as in other studies, reports or treatises which describe bias and prejudice in the legal profession, in the practice of law, and/or in the administration of justice.
We will begin by referencing the Supreme Court's 1993 report on the elimination of bias in the judicial system, and we will also look at how both the Rules of Professional Conduct and the General Rules of Practice require us as lawyers to avoid bias.

Then, we will look at how well we are doing in meeting these requirements, as seen by various communities, including communities of color. In particular, we'll examine the suggestions made by members of the public at community dialogues held over the past three years by the Supreme Court's Racial Fairness Committee.

There will be opportunities for participants to discuss these suggestions, and to offer our own suggestions on how we can fulfill these professional obligations.


Course materials will be handed out at the program. If you would prefer to save paper and view the materials on your laptop or mobile device, please use the links above.
About the Speakers
Richard P. Clem has a B.A. in history from the University of Minnesota, and a J.D., cum laude, from Hamline University School of Law. He has been in private practice in the Twin Cities for over 20 years. His reported cases include: Asociacion Nacional de Pescadores a Pequena Escala o Artesanales de Colombia v. Dow Quimica de Colombia, 988 F.2d 559, rehearing denied, 5 F.3d 530 (5th Cir. 1993), cert. denied, 510 U.S. 1041 (1994); LaMott v. Apple Valley Health Care Center, 465 N.W.2d 585 (Minn. Ct. App. 1991); Abo el Ela v. State,468 N.W.2d 580 (Minn. Ct. App. 1991). You can visit his web pages at RichardClem.com and w0is.com and his blog at OneTubeRadio.com.
Mitchell R. Hadler is a private practitioner working with individuals. He does not represent institutional clients. Mr. Hadler attended Southern Illinois University in Carbondale, Illinois. He graduated from Hamline University School of Law in 1979 and was admitted to practice in Minnesota that year. He is also admitted to practice before the U.S. District Courts of Minnesota and the Northern District of California. He maintains offices in Minnesota and California. He has presented education programs related to tax, bankruptcy and foreclosure before California realtors and California Enrolled Agents. Mr. Hadler presents programs on general legal topics, ethics and professional responsibility and elimination of bias. The courses are designed to illustrate substantive law issues and provide practice pointers.
Location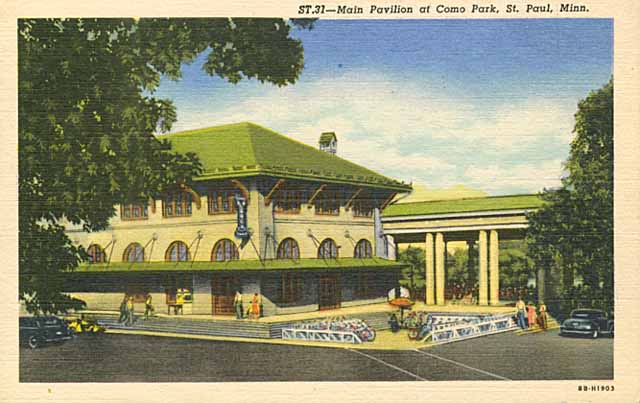 Como Lakeside Pavilion is located in Como Park, on the west side of Lake Como, on Lexington Parkway. From Interstate 94, take Lexington north 2.3 miles. From Minnesota Highway 36, take Lexington south 1.9 miles. Free parking is available in the two large lots near the Pavilion. There is additional free parking nearby in the lot on East Como Boulevard, and elsewhere in the park. Enter the building through the main cafe entrance on the parking lot level and take the elevator to the lower level. The location is accessible to persons with handicaps. Outside food and beverages are not permitted, but coffee and a wide variety of food and beverages are available from Black Bear Crossings upstairs.

The cost of this program is $139. To register, simply send an e-mail to me at clem.law@usa.net letting me know which program(s) you wish to attend. You may pay by check at the door.

You may also register securely online by following the "Buy Now" link below. If you have a PayPal account, you may sign and and use your PayPal account. If you do not have a PayPal account, of if you prefer to simply use a credit card, you may also do so by following this link.

If you wish to attend only part of the program, the cost is $25 per credit.

If you have any questions, please e-mail me at clem.law@usa.net or call me at 612-378-7751. If you need to contact me the day of the program, my cel phone number is 651-285-5474.
---
---
Return to my main page
Return to my CLE page